A Legacy in Custom Clothing
At Mode our suits are made the old fashioned way - Hand Tailored .... for Today's Style.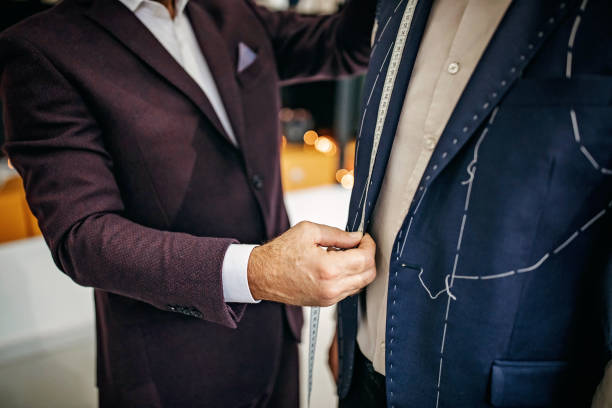 BESPOKE SUITS
Mode Magnifique: Where three generations of skilled tailors have been crafting custom clothing that embodies timeless expertise and modern style.
Embrace the art of dressing elegantly! Elevate your style with our personalized suits and leave a lasting impression. It's all in the finer details.
Join us on our exclusive tour, where our Master Tailor and Stylist will guide you through an extensive collection of fabrics for suits and shirts.
Our skilled professionals will expertly measure you, taking into account your individual physique, allowing us to craft a tailored pattern that can be recreated for you anytime in the future.

SCHEDULE
EUROPE 2023
MEET WITH US DURING OUR TOUR THIS SEASON
FRANCE
LYON - Sep 30 & Oct 1
BORDEAUX - Oct 15 & 16
PARIS - Oct 17 - 22
SWITZERLAND
GEVENA - Oct 2
ZURICH - Oct 3 - 5
GERMANY
FRANKFURT - October 6
MUNICH - October 7
BERLIN - October 9
HAMBURG - October 10 & 11
KOLN - October 12 & 13
Appointments can be scheduled through our form below, or by directly emailing us at service@mmagnifique.com.
Let us know in which city and on what date you would like to meet so that we can confirm the meeting time and also provide you with further details.
BESPOKE SHIRTS
Indulge in the ultimate shirt customization experience! Take your pick from a vast selection of fabrics, including wrinkle-free cottons, luxurious Sea Island cottons, exquisite Egyptian and Swiss cottons, versatile eye-catching prints, and of course … timeless denims!

Enhance your style with personalized touches like monogrammed initials on the cuff or beneath the collar. Whether it's for business or casual occasions, we tailor it to perfection just for you.
SCHEDULE
THE VOYAGER PREMIUM TRAVEL BAG
Specially designed to keep your suits and shirts wrinkle free.
You can always tell a gentleman from his luggage. Our pure black duffle bag is perfect for a weekend away – Add on a pair of sneakers, your favourite jeans and your gadgets. This bag has special compartments for everything! Pop in the trunk of the car, or swing the detachable cross-body strap over your shoulder on the way to the gate.
SHOP NOW